Aeromotive Pro Series 3.5 Brushless Fuel Pump Round Body-12 Inlet -10 Outlet
SKU code: ARO11181
RRP $2,024.41
$1,899.50
SAVE $124.91 (6%)
or 4 payments of $474.88 with

Info
Low stock
The market leader in fuel delivery systems and components, Aeromotive introduces its first brushless fuel pump series. The 3.5 Brushless Gear pump provides the Pro-Series Fuel Pump performance the world has come to trust and depend on, now available with the latest Spur-Gear pumping mechanism and brushless-motor technology. Built for up to 90 psi of sustained pressure, this new pump supports Pro-Series flow at higher pressures with minimal drop in flow. This new brushless spur-gear pump is able to move more fuel and sustain higher pressures without failure.

Features:

ORB-12 inlet and ORB-10 outlet ports.
For EFI applications use regulator P/N 13134 or P/N 13305.
For carburetted applications use regulator P/N 13202 or P/N 13212.
Capable of 90-PSI continuous operating pressure, 150 PSI peak pressure, base plus boost.
Fully submersible for custom, in-tank placement.
Perfect for 'blow-through' carburetted engines up to 2,000 FWHP.
Fuel injected engines:
up to 2400 FWHP - naturally aspirated
up to 1800 FWHP - forced air induction
Carburetted engines:
Up to 2600 FWHP - naturally aspirated
Up to 2000 FWHP - forced air induction
E85 Compatible, reduce max FWHP by 30%
Lighter than the traditional Pro-Series pump.
Reduced current draw at higher, EFI pressures.
Extended service life in methanol and ethanol.
New integral spur-gear pumping mechanism.
90-PSI continuous operating pressure and up to 150-PSI peak pressure, base plus boost.
Integral, external brushless controller for clean installation, cooler fuel and enhanced reliability.
ORB-12 inlet and ORB-10 outlet ports.
EFI Rated flow of 1,250 lbs./hr. @ 40 psi, 13.5 volts
Carb Rated Flow of 1,350 lbs./hr. @ 9 psi, 13.5 volts

Brushless motors employ sensors to monitor rotor angle to provide faster and more reliable phase shifting, producing more torque capacity and motor efficiency. Instead of the armature rotating, in a brushless motor the magnets rotate around the armature and the motor controller manages the phase shift to keep the motor rotating under load (load is related to pressure in a fuel pump). With more torque per watt and a higher torque to weight ratio, brushless motors produce lower noise and deliver higher reliability.

With a higher level of efficiency, down to fractions of a second in design speed control, the new Aeromotive brushless fuel pumps provide precise control of fuel pump RPM as pressure rises, better maintaining pump RPM and flow, producing a flatter flow curve. Tight tolerances result in less current draw, less heat and extended life. Now there is the ability to upgrade to a premium brushless pump for faster, more reliable and uninterrupted fuel delivery with less power consumption and potential for wear or failure.
Pro Series 3.5 Brushless Fuel Pump - Round Body-12 Inlet, -10 Outlet, Suit Carb & EFI Applications
| | |
| --- | --- |
| SKU | ARO11181 |
| Brand | Aeromotive |
Be The First To Review This Product!
Help other XR6 Turbo Developments users shop smarter by writing reviews for products you have purchased.
Related
products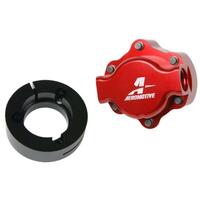 Aeromotive Billet Hex Drive Mechanical Fuel Pump -10 Inlet/Outlet Carb/EFI
Low stock
or 4 payments of $370.88 with

Info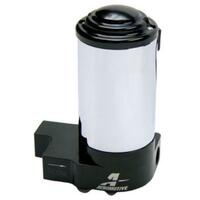 Aeromotive H/O Electric Fuel Pump 3/8" NPT Inlet/Outlet ARO11209
In stock
or 4 payments of $111.92 with

Info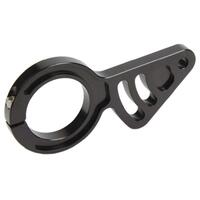 Aeromotive Billet Fuel Pump Bracket Lightweight Suit Aeromotive 11105 Belt Drive
In stock
or 4 payments of $58.00 with

Info
More From
This Category